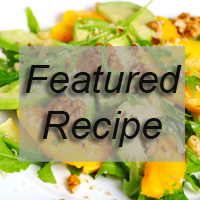 Makes 24; serves 3-4
No gluten, dairy, soy or cane-sugar
Serve this popular fare sweet or savoury; for breakfast or a fun dinner. These are so moist and fluffy they do what few of the pancake family can accomplish: they are even nice the next day for snacks, lunch or reheated. This recipe was adapted from a wheat-flour-based Jamie Oliver recipe and was made with the inspiration of my teenage, pancake-loving friend Lily. Technically when such batters fill a pan they are pancakes; if large, thin and with no leavener such as baking powder, they are crepes; if served small they are hotcakes or pikelets.