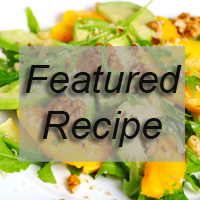 Fast Fab Ways with Fish and Seafood
(No gluten, dairy and with options for most diets)
Squillions of possibilities follow from a few core concepts. There is a specific recipe (one of my favourites) and then a range of easy ideas.
Fish is an excellent source of Protein, Zinc, iodine, selenium, Magnesium, Calcium (see related articles under website TIPS), many B vitamins and a good source of iron. Iodine and selenium are low in New Zealand soils so fish and seaweed are critical sources. The darker, oilier types of fish such as salmon, tuna and sardines are high in the anti-inflammatory brain food Omega 3 fatty acids (TIPS: The Fats of Life). These are also critical to heart and arterial health. See the HEALTH STORE page for my report: The Heart of the Matter for how to treat and prevent cardiovascular problems.
Fresh fish can appear expensive but there is little or no waste. One small tin of fish can easily flavour a dish or be convincingly hidden for those not so keen. Only use plain varieties as most seasoned versions contain artificial additives (often dairy-based). As little as 100 grams of fresh fillets can suffice one adult when served with two side dishes. An example is fish cooked briefly with onion and mushrooms, lemon juice and soy sauce until caramelised and syrupy (diners rave over this and ask for the recipe, which is embarrassingly simple; see The Shape Diet for specifics). Serve with kumara wedges, and mixed steamed veg or a salad. Vegetables – high in fibre and antioxidants; low-cal – should bulk up each lunch and dinner and take up 2/3 of your plate. Meals like this are easy on your time, wallet and waistline.
See also RECIPES for Fish Fritters, Personalised Pizza, Satay Stew, Pan Asian Soup, Rice and Pistachio Pilaf, Creamy Salmon Sauce, and Asian Combo. For terms with an asterisk * see the Shopping and Preparation Tips at the end.
One-Pot Fish and Veg Combo with Tahini Dressing serves 4
(With options for most diets)
Surprising news: all vegetables can be steamed; none need to be boiled. Steaming takes no more time and there is less loss of colour, flavour and nutrients (especially zinc; vitamins B and C). More good news: an entire meal of veg and protein can be steamed in one pot in minutes. Toss with seasonings or dressing as below for a scrumptious, healthy meal. Use a saucepan set (where one smaller pot with holes in its base fits on top of a larger pot), or a stainless steel insert that fits most small and large pots. This is collapsible and looks like an old fashioned cake stand with a handle. They are inexpensive and available in most hardware stores and supermarkets.
Vegetable Options:
3 medium kumara/sweet potato or potatoes, sliced in 5 mm (1/4") rounds
2 small carrots, sliced into rounds
about 20 green beans, sliced in half; or 2 courgettes, sliced in rounds
¼ small cauliflower, broken into large flowerets
½ pepper, sliced into strips; or red onion, chopped
1 large clove garlic, chopped
salt and pepper
***
optional garnish: fresh parsley or toasted nuts/seeds
Place steamer insert inside medium to large saucepan. Add enough water to just come below the bottom of the steamer. Cover and bring to the boil. Place any dense starchy veg such as kumara and carrot in the steamer first to help it cook more quickly. Cover and steam 3-5 minutes until almost soft. Time will vary according to the veg size and thickness. Cover with green beans, and then the even quicker cooking vegetables such as courgette, cauliflower and pepper. Steam about 3 minutes just until cooked.
See below for when to add Protein Option. Cooking times vary according to your choice. Once veg and protein are cooked remove pan from heat and drain off water. In bottom saucepan toss mixture with salt, pepper and Tahini Dressing. For heartier appetites accompany with rice, quinoa, polenta, corn on the cob, or baked beetroot. Or place in wraps or taco shells and serve with salad.
Protein Options:
• Fish fillets or fish steak: 1 medium per person; place over veg and steam for last 3-4 minutes.
• Frozen prawn cutlets: 6 per person; place over veg and steam for last 2 minutes.
• Squid rings, plain not crumbed: 6 large per person; place over veg and steam for last 2 minutes.
• Mussels in the shell: 6 per person; scrub; place over veg and steam for last 5 minutes until open.
• Marinated mussels: 6 whole or sliced per person; place over veg and steam for 1 minute.
• Tinned tuna, salmon or sardines: steam veg; remove from heat; toss with drained 185 g tin (6½ oz).

Tahini Dressing and Options:
4 Tbsp tahini*
3 Tbsp lemon juice
3 Tbsp chopped parsley
1 Tbsp tamari or other naturally brewed soy sauce*; or if soy-sensitive replace with Thai or Vietnamese-style clear fish sauce*
1 spring onion, chopped
Tahini can separate in its jar so stir before measuring. (If the tahini is stiff instead of runny, use 1 Tbsp less and add 1 Tbsp olive or sesame oil to thin). In a small glass jar combine the tahini, lemon juice, parsley, soy sauce and onion. Make extra and any left over will keep well refrigerated. Use on salad or as a dip. Or toss steam veg and protein combos with Creamy Salmon Sauce, Mexican 'Queso' Sauce, Creamy Mushroom Sauce or Coriander or Basil Pesto (RECIPES).
More Fast, Fab Ways with Fish and Seafood
• Stir fry: oil*, bok choy, red pepper or snow peas, cauliflower; cashews; ginger; garlic; fish sauce* or soy sauce*; optional pineapple pieces and rice vinegar; optional chilli or wasabi; sliced firm fish or plain squid rings, fresh or thawed prawns. Just before serving add mung beans. Serve with rice or noodles*.
• White Sauce: lightly fry oil*, onion, mushroom, corn, green beans; add rice flour* (2 Tbsp per 1 cup liquid), nutmeg, optional caraway seeds; stir in ½ stock, ½ Milk Option*; boil to thicken. Turn to simmer; add salt*, fish per Protein Options below. Add parsley or dill; serve with mash (eg pumpkin, carrot and broccoli). Britannia Curry Sauce: prepare as above; add curry powder with rice flour.
• Satay Stew or Kebabs: in saucepan place sliced cauliflower, kumara, courgette; garam masala, cumin, coriander; rice flour* and liquid as above; per cup liquid 2 Tbsp each peanut butter*, honey or brown sugar, apple cider or rice vinegar, soy sauce*. Bring to a boil to thicken; reduce to simmer until veg are tender. For stew add fish as per Protein Options below. For kebabs: omit veg; boil sauce; cool to room temperature. Place segments of firm fish or squid on skewers with optional mushroom, peppers, pineapple, onion. Brush thoroughly with sauce. Marinate up to 1 hour or cook immediately on BBQ or Fan Grill for 2-3 minutes on each side. Reheat remaining sauce. Serve with rice or noodles and salad.
• Patties: mash starchy veg such as one or more of the following: potato, kumara, carrot, pumpkin. Stir in olive oil*. Season with sea salt*; choice of herbs (eg parsley, dill, basil, rosemary, sage); optional garlic and spring onion. Add beaten egg and breadcrumbs for bulk and structure; add chopped fresh or tinned fish or chopped mussels; pan fry or bake. Serve with steamed veg or salad.
• Pie: prepare as for Patties but omit fish. Pat mixture into oiled pie dish about 3cm (1") thick. Fill with White Sauce and fish. Sprinkle with breadcrumbs, paprika or nutmeg, sea salt*. Bake 20-30 minutes at 180° C (350°F). Remove from oven; for easier slicing sit for 10 minutes or more until filling has set.
• Casserole: prepare as for Patties. Stir in any preferred fish but something high flavour works well (yet is disguised for those less enthusiastic!) such as sardines, smoked fish, tuna, salmon. Add chopped spinach or grated courgette. Smooth into oiled casserole dish to come at least halfway up. Cover with White Sauce, Curry Sauce, Satay Sauce, homemade or purchased tomato-based sauce. Bake as for Pie.
• Lunch ideas: add left over or tinned fish to salad; soup; sandwich; wraps. Make Tub Lunch: at dinner place left over starch (rice, pasta*, kumara, potato) in plastic tub; cover with tinned fish; add cooked or raw veg; to further flavour add dressing, avocado, soy sauce*, wasabi, mustard, capers, olives, toasted nuts and seeds. Buy or make sushi. See RECIPES for Pizza ideas.
• Snack Ideas: use plain rice crackers, sliced cucumber or radish, or mushroom cap as base and top with avocado and anchovies; or Tahini Dressing, smoked salmon or tinned fish. Make dip with mashed avocado, Tahini Dressing or hummus (see RECIPES for Legumes), or Pesto (RECIPES) with red onion or capers, and tinned or smoked fish and serve with raw vegetable slices. Buy or make sushi.
Shopping and Preparation Tips*
• Fish Sauce: from supermarkets buy translucent Thai or Vietnamese Fish Sauce. It has a tiny sugar content but is lengthily fermented so is usually fine for those cane-sugar sensitive. Do not use thick Chinese Fish Sauce as it usually contains MSG (TIPS) and other additives.
• Milk Options: organic cow, goat, soy, oat or nut milk. Use in recipes as per same amount of cow's milk called for. Rice milk can be thin: to each cup include 3 tsp coconut cream or mild oil for more body. Read labels for no added sugar: Pure Harvest is a good wholefood, organic brand.
• Nut butter: Peanut butter is well known but also in most supermarkets are almond butter and cashew butter. Ceres' brand is organic with no sugar, artificial additives or highly processed fats unlike most brands. Health stores also offer hazelnut, macadamia, sunflower, brazil and walnut butters – some are stiff (eg walnut) and some are runny (eg macadamia).
• Olive oil: has 76% monounsaturates and 10% saturates which help it resist oxidation (damage such as from heat). Most other supermarket oils are extracted with high heat, chemical solvents, deodorisers and bleach. This damages fats and those who eat them, especially promoting inflammation evident with most disease (TIPS: Inflammation). Cold-pressed or extra-virgin means cold mechanical pressure was used instead. This is more expensive but worth it. Another mild, multi-purpose, reasonably-priced cold pressed oil is Ceres Organic Roasting & Frying Oil (from health stores; also suitable for baking). For more information on oils, cooking and health properties see website TIPS: The Fats of Life.
• Pasta: Orgran is an international company whose products are all gluten, dairy, yeast, animal product, egg and GMO-free. They make a variety of pasta shapes which are in health stores and most supermarkets – as are Asian-style, long thin rice noodles.
• Rice flour: best for baking is from very finely ground (can be called 'zentrofan') whole rice. Results will not be the same with Asian rice flour: made from starch only and looks sticky like cornflour*. Use brown rice flour (finely milled with no grittiness). Or mix ½ brown rice flour (for increased nutrients) and ½ white rice flour (for increased lightness) as preferred. 2-3 Tbsp thickens 1 cup liquid.
• Salt: most table salt is highly processed over extreme heat, devoid of minerals except sodium chloride, and mixed with additives. Sea salt is dehydrated from sea water. Soils have different amounts and types of minerals but are often low in iodine (especially in New Zealand). Iodine is critical for thyroid function, temperature, metabolism and vitality. Kelp and other seaweeds are top sources. The brands above are in health stores and gourmet stores. They add great flavour to all savoury dishes.
• Soy sauce: can be a fake, chemical concoction of caramel colouring, artificial additives, wheat and cheap salt. True soy sauce contains nothing artificial and is brewed for two to three years. It is made by fermenting soybeans with the help of a mould (similar in concept to making yoghurt or cheese); a little roasted grain – usually wheat or barley – for flavour and to speed fermentation, plus salt. 'Shoyu' is Japanese for true fermented soy sauce. 'Tamari' describes naturally brewed soy sauce but one which does not contain wheat or other grain. In the supermarket look for Ceres brand or the plain only Kikkoman (their other varieties usually contain artificial additives including MSG – see TIPS).
• Tahini: is a paste – like runny peanut butter – made only from ground sesame seeds and possibly added oil. It is available in jars in supermarkets. Referring to the processing of the seeds, it may be labelled 'unhulled' which has a bitter taste (traditionally for East Asian cooking), or 'hulled' which has slightly lower nutrient levels but a milder flavour (a Middle Eastern staple such as used in hummus). A very good source of protein and calcium, use tahini on crackers, toast and baked vegetables; in dips and dressings. As with peanut and other nut butters, store in the refrigerator.