Home Page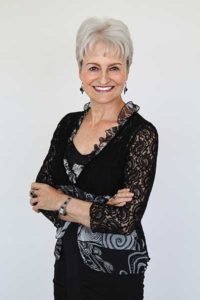 Maria Middlestead
Reg. Clinical Nutritionist
• Over 45 years of clinical experience
• Best selling author of 7 books on food and health
• Tertiary senior nutrition lecturer; author of 5 tertiary textbooks
• Host of 4 TV cooking series in New Zealand, Australia and Canada
• Award winning nutrition writer, food writer, educator, practitioner, and public speaker.
Good health is your life's foundation
How happy and effective can you be – at home or at work – without it?
Every mental and physical health condition can respond to changes in diet and lifestyle.
Invest in yourself and become free of the tiresome and costly frustrations of weight problems, food cravings, erratic energy levels and health issues of all kinds from small to serious.
Discover:
• Your unique metabolic profile detailing which foods, supplements and exercises tend to work for you – and against you.
• More time, enjoyment and vitality by fine-tuning your body at its cellular core: through the regulation of its fuel supply.
• How to address your hereditary risk factors, and initial small symptoms – like dashboard warnings – to assist the prevention of deeper dysfunctions.
• Time-savvy and tasty menu ideas that delight your palate and suit your household situation.
• Methods to help identify self-sabotage, and to sustain positive changes long term.
"I don't usually believe in genetic engineering, but this woman should be cloned". Megan Douglas, proprietor of Nature's Clinicals
"Having listened to Maria in seminars, on TV and having read three of her books, I am most impressed by her methods on how to have a successful relationship with food. Her message is profound, her style is welcoming".
Dr Paul Blythe, psychologist, author of Street Smarts For A Troubled World.
* Nutrition Consultations * Allergy Tests * Books & E-Books * Health Reports