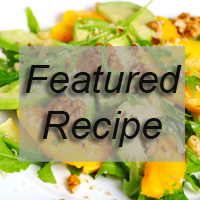 Pumpkin Patties
(Vegan; no gluten, dairy or egg; with options for nightshades*)
Some vegetarian food is dull and earnest, chaotically combined, or endlessly chewy. Inexperienced cooks often just remove the meat and compensate with heaps of cheese. Little understanding is shown about contrasting and harmonising shapes, colours, textures and the five core tastes of sweet, salty, sour, bitter, and umami (savoury). Dishes can be low in focus and subtlety – and Protein (see TIPS page) due to poor plant combinations.
These patties are high in protein due to the combination of all 4 plant protein families: grain (rice), legume (chickpea), seed/nut (sunflower) and vegetables and fruit (especially the corn). Just as important, they taste and look great. They can be served with salad or mixed steamed vegetables. Or make small ones and serve as finger food. Left overs are great for lunch. If you want to make burgers, see Recipes for my hunkier, meat-lover-ratified Bean Burgers.
Protein is #2 among the key factors for regulating blood sugar levels. This is your indispensable fuel for mind, mood, metabolism and vitality. See my HEALTH STORE report: You Are Just A Few Steps Away From Peak Vitality, or my book The Shape Diet.
Mention this recipe and get 20% off any of my books or reports ordered online or by phone.
3 cups pumpkin in small cubes (about ¼ of a medium pumpkin)
1 large onion, well chopped
½ red pepper or courgette, well chopped
2 large cloves garlic, finely chopped
1 Tbsp extra virgin olive oil*
***
1½ cups cooked brown or basmati rice (from about ¾ cup raw rice)
½ cup cooked corn (from fresh or frozen)
¼ cup ground sunflower seeds
2 tsp sea salt with kelp*
2 tsp dill leaf
1 tsp basil
***
¾ cup chickpea flour* (gram or besan)
1 Tbsp extra virgin olive oil* for cooking
Place the pumpkin, onion, pepper and garlic in a roasting pan. Mix thoroughly with the first measure of oil. Fan Grill* at 180°C (350°F) or Bake 200°C (375°F) about 20 minutes until the exterior is crisp (only lightly brown) and the interior very soft. The softness of the pumpkin will help with binding (and its sweetness with flavour – as does the corn).
In a mixing bowl combine the cooked veg, rice, corn, seeds, salt, dill and basil. Thoroughly stir in the flour. Using ½ cup amounts press very firmly into patty shapes. Firm compression will help keep them crumble-free during cooking. If preferred, the patties can be chilled before cooking later.
Over low-medium heat, fry in olive oil about 4 minutes on each side until golden brown and firm, turning only once – or bake, or barbeque on a hot plate.
Since the rice and veg need to be cooked first, this could be done the night before, with extra of one or both made for that night's dinner. Accompany with frittata, or fish.
Shopping and Preparation Tips*
• Nightshades: refers to a botannical family of plants including potato, tomato, peppers and eggplant (also related to tobacco). For some people these foods are difficult to completely digest and are linked to health problems such as aching joints. See TIPS: Aches and Pains.
• Sea Salt: this sea salt is mixed with seaweed which adds subtle flavour and many minerals; see Pacific Harvest. Ordinary salt is smaller grain and much saltier so use less and taste.
• Chickpea flour: is in most supermarkets. In Indian food stores it is called besan. It is also referred to as gram flour or in US recipes as garbanzo flour. It has excellent binding qualities and can be used as an egg replacer. As a legume it has much more protein than other flours. If you want to replace it with wheat or rice flour, you will need to add beaten eggs to bind.
• Fan Grill: most modern ovens have a Fan Grill function but few owners know how to use it! This is ideal for achieving crispy exteriors and moist interiors such as for meat, fish and veg.