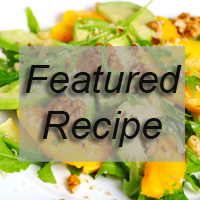 Vietnamese Spring Rolls
Makes 17 large or 24 small; serves 3-4
(No gluten, dairy, soy or legumes; with protein options*)
There is something about parcels. They charm with their mystery and compact completeness. Plus cagey cooks can slip in nutritious elements that some diners might otherwise not prefer. These rolls are popular and soon vanish when served as a main or as fingerfood.
Rice paper wrappers are produced in Vietnam and Thailand and are available in Asian stores and some supermarkets. Like other dried noodles they keep well and are inexpensive. They come in square and round 16cm (6") and 22cm (8.5") sizes. Once wet, simply fill and roll snugly (directions follow). The wrappers are made from rice flour and water, often with added tapioca flour – or sometimes wheat. As soon as they are dipped in water (the only prep they need before filling) they look and act like thin, cooked lasagne sheets: opaque, rubbery and flexible. With a cooked or uncooked filling they are also traditionally eaten raw for a quick lunch or snack. Try grated carrot, mesclun, spring onion, tinned tuna or grated tofu, chilli sauce or chopped pickled ginger, fish sauce or soy sauce, and a squeeze of lime or lemon juice.
Serve the Vietnamese Spring Rolls with rice, and salsa or salad. Or accompany with rice and mixed steamed vegetables such as broccoli, cauliflower, pea pods, carrot and chopped garlic. After steaming veg, toss with cold-pressed oil* and sea salt with kelp* – and optional chopped pickled ginger. One supermarket 'pot plant' of fresh coriander will suffice for all three uses in this recipe.
For over 100 pages of gluten and dairy-free recipes with protein options see The Shape Diet (available from my website HEALTH STORE page).
Dipping Sauce:
3 Tbsp sweet chilli sauce
2 Tbsp lime or lemon juice
1 Tbsp fish sauce*
1 Tbsp chopped fresh coriander (cilantro)
In a small serving bowl combine the chilli sauce, juice, fish sauce and coriander. Cover and set aside.
Filling:
1 generous cup fresh coriander
½ cup toasted cashews*
3 Tbsp fish sauce*
3 Tbsp lime or lemon juice
2 Tbsp cold-pressed peanut or other oil*
2 large cloves garlic, chopped
1 small chilli, chopped
***
500g free-range boned, skinned chicken thighs, chopped into 10mm (½") pieces (about 2 cups)
***
17 round or square 22cm rice paper wrappers – one 200 g packet (or use 16 
   cm wrappers and make 24)
bowl (wide enough to hold each wrapper) with about 3cm (1") warm water
***
2 tsp sesame oil*
1 Tbsp chopped fresh coriander
In a food processor place the 1 cup coriander, cashews, juice, fish sauce, oil, garlic and chilli. On low speed chop and mix but leave chunky textures. Stir in the chicken by hand or briefly pulse to mix but not puree.
Clear and clean ample kitchen bench/counter space. Submerge 1 rice paper wrapper in the warm water. Lift up and excess water will drip off. Lay down flat on bench. Repeat. At all times keep the wet wrappers – or filled or cooked rolls – from touching each other or they stick together. If any parts of the wrapper are dry, just dab with water; they are not fussy. The wrappers will immediately soften and be flexible like cooked lasagne sheets. Place Filling about 3 cm (1″) from one edge and in the middle of that strip (use 1 Tbsp Filling for small wrappers and 1 rounded tablespoon for large wrappers). Pat into a log shape in line with the edge. Fold that edge partly over the Filling. Next fold the edges on the left and right hand sides over the filling. Roll up the log shape to make a secure, snug parcel. These can be placed on a plate if preferred. If you wish to prepare them in advance, they can be layered on or covered with baking paper, and chilled.
In a large cast-iron frypan, heat oil over low-medium heat. Add the rolls without sides touching. Fry on each side until lightly brown (about 4 minutes each for small; 6 minutes each for large). If cooking in batches keep them warm in a low oven. Place on a serving platter along with the Dipping Sauce. Sprinkle the remaining tablespoon of chopped coriander over the rolls. Dip rolls into room temperature sauce or include a spoon for drizzling.
Variations* (not traditional; these include soy and legumes)
• Replace chicken with 1¾ cups chopped raw fish; and 2 Tbsp cold-pressed oil or cashew butter.
• Replace chicken with 185 g tin plain tuna*, drained; and 1¼ cup grated courgette.
• Replace chicken with 1 cup grated firm tofu; ½ cup dried breadcrumbs; and 3 Tbsp peanut butter.
Shopping and Preparation Tips*
• Oil/Sesame Oil: when made from toasted sesame seeds has depth of flavour and a rich amber colour, which helps darken the pale rolls. Available in small bottles from supermarkets and Asian stores; Ceres brand is organic. Traditionally, sesame oil is added near the end of cooking. For information on which fats to choose for which purpose and why, see website TIPS page: The Fats of Life.
• Fish Sauce: refers to the amber, translucent Thai version (Nam Pla) or Vietnamese product (Nuoc Mam) available in small bottles in most supermarkets (near soy sauce or Asian foods section). It is made by fermenting small fish until a rich, salty liquid develops – similar in use and concept to soy sauce. Some contain a little sugar but due to lengthy fermentation this is usually tolerated by those cane sugar-sensitive. Chinese fish sauce is thick, brown like gravy and not recommended due to the MSG (TIPS) and other artificial additives (also contains wheat).
• Fish-tinned: buy plain varieties. Most 'seasoned' fish (and snack foods) include sugar, wheat, dairy, and artificial additives (which are also usually based in dairy, wheat, potato or soy).
• Sea salt: is sea water dehydrated by sun. When mixed with seaweed (containing iodine and other minerals low in our soil) it is ideal in terms of flavour (interesting but not too strong) and mineral balance. Try Pacific Harvest or Malcolm Harker brands; both in health and gourmet stores. Ordinary salt is taken from mines or sea and so highly refined over extreme heat that it contains nothing but sodium chloride. All other minerals are stripped away, such as potassium and magnesium which help regulate fluid balance and blood pressure. Bleach as a whitener and chemicals to prevent clumping may be added to table salt.
• To toast nuts and seeds: simply place in a sturdy cast iron pan (no oil is necessary) over low-medium heat until lightly brown and fragrant. Or put on a baking tray in a low-medium oven (no more than 180°C or 350°F). Stir frequently and watch carefully to prevent burning.