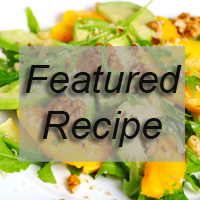 TOFU TEMPTERS
(Mostly vegan options; no gluten,  dairy or cane-sugar – plus options for nightshades)
Tofu Quick Tip
This is my favourite way of easily using tofu. It solves many a lunch and dinner dilemma. Guests assume it is cheese. Yet it has more protein, little saturated fat, and none of the adverse hormone disruptors of modern dairy products.
Each week coarsely grate about 1 cup firm tofu per person. Store in a covered glass dish and chill. Use this like grated cheese. If it's being combined with otherwise plain foods like a simple salad or sandwich, to instantly add increased flavour and more cheese-like creaminess mix with a little salad dressing or vinaigrette, mustard, relish or chilli sauce. Add plain or seasoned to a salad, sandwich, stir-fry, fritter, patty, burger, rissole, casserole, pizza, sweet and sour, curry or pasta sauce.
See the HEALTH STORE page for Maria's latest book: Recipes For A Long & Delicious Life.
Enjoy dairy- and gluten-free breakfasts, lunches, snacks, mains, sides and gasp-eliciting desserts. All this while benefiting from practical and proven advice on weight loss, bone density, hormonal and cardiovascular problems and more.
Scramble   serves 2
Serve this without description and many diners will assume it is scrambled eggs. Crumbling the tofu by hand gives it a convincing texture, just as a little curry powder contributes an appropriate yellow hue. Accompany with toast, hash browns, grilled tomato or Portobello mushroom.
½ block (150g) firm organic tofu*
2 tsp extra-virgin olive oil*
2 small spring onions, finely chopped
3 small button mushrooms, finely chopped
½ tsp mild curry powder (or ¼ tsp turmeric and pinch nutmeg)
½ tsp seasoned or herb salt
Coarsely but thoroughly crumble the tofu. Preferably do this by hand, or use a potato masher or briefly crumble it on low speed in the food processor. Over low to medium heat fry the onion and mushroom in the oil. Cook about 3 minutes until lightly softened. Stir in the curry powder/spices, seasoned salt and cook 1 minute. Add the tofu and cook 2 minutes or longer until heated through. Serve.
Tasty Tidbits   serves 1
Tofu's eager absorption of colours and flavours makes this an especially easy way to have a yummy lunch in 5 minutes. The seasoning range is as wide as your imagination. Tidbits can be cooked with veg for a hot meal, or sprinkled on top of salad, soup, open-face sandwich, steamed vegetables, rice or pasta. Ideas follow. Make extra and store covered and chilled for a series of lunch, snack or dinner uses.
1 tsp extra-virgin olive oil*
¼ block (75g) firm organic tofu*, in tiny cubes
choice of Seasoning and Serving Options
In a small frypan, cook the tofu (along with any vegetables as per option below) for 2 minutes until lightly coloured. Add any dry spices and cook 2 minutes to colour further. Add any wet ingredients and simmer 1 minute or more until thickened and well flavoured.
Seasoning and Serving Options:
· Fry with thickly sliced mushrooms, red onion and courgette; add seasoned salt, or sea salt* and cracked pepper blend; serve over salad, hot broth or miso soup, or toast spread with avocado.
· Fry with garlic, sea salt* and pepper; add thick tomato or mushroom slices and 2 tsp balsamic vinegar; toss with pasta, spinach and black olives.
· Fry with mung sprouts and kernel corn or mushrooms; add 2 tsp each chopped palm sugar, pomegranate molasses – or rice vinegar and soy sauce; serve over salad, rice or a vegetable mash.
· Fry with snow peas, red pepper or sliced radishes and spring onion; add ½ tsp red curry paste or hot mustard or wasabi, 2 tsp fish sauce, 2 Tbsp coconut cream and ½ cup soymilk; serve as a soup, or a sauce over rice or noodles (eg place a handful of fine vermicelli-style rice noodles in hot water for 5 minutes while preparing the tofu; drain and serve).
Tofummus  makes 1½ cups
Just think of this like hummus in terms of taste, texture and usability. Have some of it as a main for four people, draped over baked potato or kumara and accompanied by a substantial salad. There will still be enough for lunch in sandwiches, as a dip with pappadums and vegie sticks, as a topping for mini pizza (use bread, large rice crackers, corn thins, or eggplant slices grilled until soft as a base), or as a filling for tacos or tortillas.
½ block (150g) firm organic tofu*, roughly broken
6 Tbsp tahini* (sesame seed paste)
¼ cup lemon juice
3 Tbsp naturally fermented soy sauce*
***
¼ cup fresh parsley
¼ cup fresh fennel, dill or coriander
1 small red onion, quartered
1 large clove garlic
Place tofu in food processor and process on high speed. Add tahini, lemon juice, soy sauce and process again on high speed. Add the parsley and other herbs, onion and garlic. Process on high speed. Use or cover and chill.
Shopping and Preparation Tips*
• Olive Oil: extra virgin olive oil is achieved by using cold mechanical pressure rather than the high heat and chemical solvents typical to most supermarket oils. These practices damage oils and the people who eat them. For information on which fats to choose for which purpose and why, see my article on the TIPS page: The Fats of Life.

• Sea salt: is sea water dehydrated by sun. When mixed with seaweed (containing iodine and other minerals low in our soil) it is ideal in terms of flavour (interesting but not too strong) and mineral balance. Try Pacific Harvest or Malcolm Harker brands; both in health and gourmet stores. Ordinary salt is taken from mines or sea and so highly refined over extreme heat that it contains nothing but sodium chloride. All other minerals are stripped away, such as potassium and magnesium which help regulate fluid balance and blood pressure. Bleach as a whitener and chemicals to prevent clumping may be added to table salt.

• Soy sauce: can be a fake, unfermented chemical concoction of caramel colouring, artificial additives, wheat and cheap salt. True soy sauce contains nothing artificial and is naturally brewed for two to three years. It is made by fermenting soybeans with the help of a healthful mould (similar to making yoghurt or cheese); roasted grain – usually wheat or barley – for flavour and fermentation, plus salt. 'Shoyu' is the Japanese word for true fermented soy sauce. 'Tamari' describes naturally brewed soy sauce which does not contain wheat or other grain. In the supermarket look for organic Ceres brand, or plain only Kikkoman (their other varieties usually contain artificial additives including MSG: TIPS).

• Tahini: is a paste – like runny peanut butter – made from ground sesame seeds and possibly added oil. It is available in jars in supermarkets. Referring to the processing of the seeds, it may be labelled 'unhulled' which has a bitter taste (traditionally for East Asian cooking), or 'hulled' which has slightly lower nutrient levels but a milder flavour (this is a Middle Eastern staple such as used in hummus). Try on crackers, toast and baked vegetables. As with nut butters, store in the refrigerator.

• Tofu: Use firm tofu for most uses such as chopping or grating. It usually comes in a plastic wrapper in the chilled food section of the supermarket. Use the silken tofu for smoothies, miso soup or in many desserts. Silken tofu is very soft like custard and usually comes in a box.