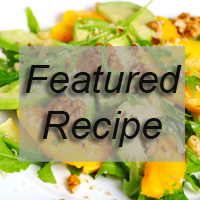 Pan Asian Soup
Serves 3-4
(No gluten or dairy)
Richly layered with flavours and aromas, this can be put together in minutes thanks to some good quality supermarket convenience items. Read the labels of all condiments to avoid artificial additives. Accompany the soup with seeded multigrain toast, or hot gluten-free pita bread topped with avocado or hummus.
Every cook needs a repertoire of a few 15 minute meals when time or patience is short. The trick is to find options that are speedy and satisfying in the short term, yet still health promoting in the long term. There is nothing convenient about feeling tired, bloated, or otherwise regretful about food choices. To the rescue comes planning – would you operate your working life without it? Otherwise, as psychologists tell us, under stress we revert to the familiar.
Take 10 minutes on Sunday and jot down a rough sequence of meals for the week. Alternate major proteins (say chicken, then chickpeas or lentils, fish, lamb, seafood, tofu, and eggs), and major starches (perhaps pasta, then rice, potato, bread, kumara, polenta or tortillas, buckwheat noodles, pumpkin), and ensure that by the end of each day you have eaten at least 5+ servings in total (a serving is roughly a handful) of vegetables and fruit.
Helpful to this process is to understand how all recipes from around the world can be broken down to just 5 core concepts that can be effortlessly and endlessly reassembled. See The Shape Diet for how the average cook can use these ideas to have fun 'playing with their food'. The book has over 100 pages of recipes including numerous One-Pot Wonders ready in 15-30 minutes – and easy enough for the novice cook.
Health-wise, variety is not the spice of life, but its main meal. It ensures that we obtain a wide spectrum of macro- and micronutrients and thousands of phtyochemicals and antioxidants designed to keep us not just alive but thriving.
400 g tin Indian spiced tomatoes
250 ml homemade, or Essential Cuisine (clear pouches in supermarket
   chiller), fish or chicken stock*
100 ml coconut cream*
100 ml soy or oat milk* or use more coconut cream
3 cups mixed fresh or frozen vegetables in small pieces
choice of Protein Option
4 Tbsp fish sauce*
2 Tbsp bottled green coriander (or add ¼ cup fresh before serving)
2 tsp bottled red curry paste
1 tsp chopped gingerroot
1 tsp chopped garlic
Protein Options:
• ½ block firm tofu, in tiny cubes
• 1 cup fresh or frozen squid rings
• Frozen prawn cutlets (shelled with tail attached)
• 1 cup diced raw or cooked chicken
Place all the ingredients in a soup pot. Cover and bring just to a boil, then turn to simmer. Cook about 10 minutes until the vegetables and Protein Option are tender.
Shopping & Preparation Tips*
• Coconut cream: a tinned product from the South Pacific and found in most supermarkets. It should have the consistency of pouring cream and contain no dairy, flour or added sugar. 'Lite' types are not necessary: they just have added water and more processing. Instead use only a small amount of the 'cream' version, or thin with water, Milk Option or stock – depending on the needs of your recipe.
• Fish Sauce: refers to the amber, translucent Thai version (Nam Pla) or Vietnamese product (Nuoc Mam) available in small bottles in most supermarkets (near soy sauce or Asian foods section). It is made by fermenting small fish until a rich, salty liquid develops – similar in use and concept to soy sauce. Some contain a little sugar but due to lengthy fermentation this is usually tolerated by those cane sugar-sensitive. Chinese fish sauce is thick and brown like gravy, and not recommended due to the MSG (TIPS) and other artificial additives (also contains wheat).
• Milk Options: organic cow, goat, soy, oat, almond or hazelnut milk is available in most supermarkets. Or use rice milk – to each cup 1 Tbsp coconut cream can be added for more body. Use options in the same quantity as regular milk called for in recipes. Check packet milks for added sugar; ensure soy milk is made from the whole bean (less processed). Pure Harvest is a good brand with many varieties; whole, organic, no added sugar.
• Stock: use homemade meat, fish or vegetable stock (see The Shape Diet), or top quality purchased stock such as Essential Cuisine (in soft pouches in the supermarket chiller or meat section). Most supermarket stock has sugar, wheat and artificial additives (see website TIPS: MSG). Traditionally miso soup and many other Japanese dishes are made with dashi – a stock made from bonito fish (dried flakes can be purchased in Asian stores and some supermarkets).