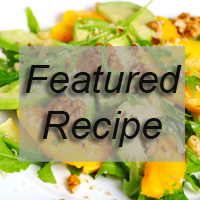 Miso, Leek and Lentil Soup
Serves 3-4
(No gluten, dairy, or nightshades; with protein options)
In the early 80s I started preparing and serving sushi at cooking classes and food demos. Many people looked terror stricken as the seaweed-wrapped parcels came their way. Some would refuse to try it, while the daring approached the process as if they might never see their loved ones again.
Considering the many dubious food products and trends that take hold – from margarine to artificial sweeteners – it is refreshing to see Japanese cuisine become so popular. Nowadays every type of person lines up at sushi stands and young children have it in their lunchbox. Who guessed that such a dramatic change in attitude and eating habits would occur? As a developmental process it indicates how far grander sociological shifts can emerge. These likewise gather momentum as a few pioneers experience something outside the norm and then model and offer this to others (see a friend's exciting new book on the nature of this dynamic: FRAMESHIFTING; A Path To Wholeness).
A good soup speaks of homey comforts, the art of simplicity, and time-honed values. This is a psychological as well as nutritionally therapeutic package. Serve this Japanese-inspired version with top quality purchased bread (check the ingredient list for real foods only), or my Irish Soda Bread, or Kumara Sunflower Muffins (see RECIPES).
Frequently having small amounts of legumes can increase your tolerance and ability to digest them well – this gives time for your intestinal bacteria to adjust to the new menu. For example, in recipes with mince or cubed meat – such as tacos, spag bol, stews and lasagne – try 2/3 or less meat with the rest lentils or other beans. Legumes are a particularly good source of plant protein, soluble and insoluble fibre, low GI carbohydrate, as well as some minerals. See the TIPS page for my article on LEGUMES – Why and How to Love Them.
¼ cup green lentils*
4 large dried shiitake mushrooms*, prepared as in Tips below
***
750 ml (3 cups) homemade or top quality fish, chicken or vegetable stock*
shiitake soaking liquid
1 medium leek, sliced in 4 lengthwise and finely chopped
1 cup finely chopped cauliflower
1 medium carrot, cubed
½ cup broken fine rice noodles or vermicelli
4 Tbsp rice vinegar
3 Tbsp Vietnamese/Thai-style fish sauce, or tamari (wheat-free soy sauce)
3 Tbsp ripped nori (sushi) sheets, or karengo or wakame fronds*
***
3 Tbsp hatcho miso (contains a trace of barley) or other dark brown miso (can be made from soy and rice only*
Place lentils in a glass jar. Cover with ample water and soak overnight. Drain. Cook for 5 minutes as in Tips and drain.
Place mushrooms in a small jar and fill with 1¼ cups water. Cover and chill 3 hours or longer. Squeeze and chop as in Tips.
Place the stock in a medium to large saucepan. Add the cooked and drained lentils, chopped shiitake and soaking liquid, leek, cauliflower, carrot, noodles, vinegar, fish sauce, and seaweed. Cover and bring to a boil. Turn heat to simmer and cook for 20 minutes or longer until the leeks are tender.
Place about ½ cup of soup – liquid only – in a mug. Stir in the miso until smooth and well mixed. A few minutes before the soup is ready to serve, remove the pot from the heat. Just before serving, stir in the miso mixture and serve.
Shopping and Preparation Tips*
• Lentils: When using dried legumes (peas, beans and lentils) be sure to prepare them properly. Soaking them overnight and discarding the water helps eliminate an enzyme that can lead to poor digestion and gas. Add ample fresh water to the soaked and drained legumes and bring to a boil. Boil uncovered (do not add salt as this slows the cooking) until soft enough to squeeze between your fingers. See The Shape Diet for the cooking times for different types of legumes. Or buy them pre-cooked and tinned (Delmaine brand in supermarkets has no artificial additives or added sugar). The lentils in this recipe take only 5 minutes cooking time. Make extra and freeze, or chill and use within a week in salads, soups, casseroles, or stews.
• Shiitake mushrooms: These dried, wrinkly fungi have a chewy texture, earthy taste and considerable nutritional properties. High in soluble fibre they help regulate vitality, while glyconutrients and other constituents are linked with improved immunity. They keep for about a year dried, and for weeks once soaked and chilled. Use the flavourful soaking liquid in soup and sauces. When ready to use the soaked mushrooms, squeeze the liquid into the jar or soup pot, slice off the woody stem, then slice or chop the mushrooms finely.
• Stock: Traditionally miso soup and many other Japanese dishes are made with dashi – a stock made from bonito fish (dried flakes can be purchased in Asian stores and some supermarkets). Or use homemade stock (see The Shape Diet), or top quality purchased stock such as Essential Cuisine (in soft pouches in the supermarket chiller or meat section).
• Seaweed: This is a top food source of soluble fibre and many minerals including calcium, iodine, manganese, and plant-based iron. Buy sushi sheets and rip into shreds to add to any moist food such as salad, soup, rice or pasta. Or buy locally harvested NZ karengo fronds or wakame fronds – tiny twists of seaweed available in health stores. Both these types can be used without advance soaking. Wakame, kombu and other coarser seaweeds can be soaked, stored, squeezed and chopped similarly to shiitake mushrooms.
• Miso: This traditional soybean and rice paste looks something like marmite. Use it as a spread, or flavouring to any stock, soup or sauce. There are many varieties from pale and delicate to dark and gutsy. As a lengthily fermented food, miso can help increase good guy bacteria in the gut and keep the pathogen population down. To gain this benefit, add miso to hot but not boiling liquid, such as at the end of the cooking. Mixing it with a little hot liquid before adding it to the pot will prevent it from being lumpy. Many people who do not properly digest legumes or soy products can handle miso well due to its lengthy ageing.