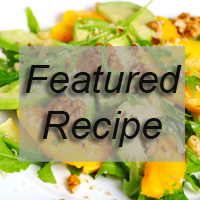 Raw Vegan Chocolate Brownies
16-20 small squares
(Vegan; no gluten, dairy, cane sugar, egg, soy, citrus)
You can safely serve this to any fan of rich morsels (ie most females). If preferred, avoid all discussion of its nutritional virtues: it can win on taste and texture alone. A version of this recipe came from the popular Aussie blog Not Quite Nigella, but behind that was a long trail of variations and attributions probably dating back to Eve. My version is below.
First there is a moist, nut-crunchy fudgey base with a super smooth dense chocolate icing that resembles an elegant, continental buttercream. The surprise foundation to the icing is avocado. It creates the silky texture and firmness of support. You might just pick it out if you lick the icing on its own but unlikely with the finished product. Tell none of your samplers and they probably won't guess.
To serve to a raw food purist you will need to use raw honey (most honey is heated). Technically though, this still makes the brownies non-vegan as honey is food taken from animals. The trendy way to please both dietarians is to use agave nectar – also called agave syrup. This is obtained from a type of succulent and member of the yucca family. The same plant when fermented produces tequila. Agave nectar is caramel in colour, taste and viscosity; available from health stores but fairly expensive. Look for organic agave that has been treated at low temperatures, otherwise it can be as processed and high in free-fructose as corn syrup. Agave is sweeter than Sugar (see article in website TIPS) and low GI. But a diet high in fructose is associated with poor Liver function, abdominal Weight gain, high blood fat, and uric acid levels – see Kidneys article (TIPS). Fruit contains fructose but the main societal increase has been from soft drinks, commercial baking, confectionary, many breakfast cereals, muesli bars, dressings and relish.
Physically and psychologically, it is important to enjoy special foods that are well crafted and exquisite. Each mouthful should be a well balanced, symphonic experience rather than the unsatisfying banality of most commercial attempts. Occasionally celebrating the art, science and social aspects of a fine dessert helps prevent the recidivist cycle of complete denial followed by compensatory bingeing, regret – and a return to denial. Spending reverential moments with a Chocolate Brownie is a much healthier option. For more practicalities on this process see website Health Store for my report: You Are Just A Few Steps Away From Peak Vitality.
Base:
1 cup lightly packed, pitted dried dates
1 cup walnuts, or use ½ hazelnuts
¼ cup cocoa powder
¼ cup water
Chocolate Icing:
1 ripe medium avocado (use a perfect specimen with no dark flesh or stringy
   fibres)
5 Tbsp (1/4 cup + 1 Tbsp)  mild honey, or agave nectar
¼ cup cocoa powder
2 tsp vanilla extract*
¼ tsp sea salt
¼ tsp cinnamon
Thoroughly wash dates and check for pits (note that fresh dates are too moist for this recipe). Place dates, nuts and ¼ cup cocoa powder in a food processor. Briefly combine just until the mixture is finely processed but small bits of nut are still evident. Add the water and pulse to combine. Pat evenly onto the base of a square 2 litre ice-cream tub or other plastic container about 16 cm x 16 cm. Mixture will be moist but bind together well.
In the food processor (no need to clean it) whiz the avocado, honey or agave, remaining ¼ cup cocoa, vanilla, salt, and cinnamon until smooth. Note that the honey must be mild or the flavour could be over-powering.
Spread the icing over the brownie base. Cover with lid. Freeze for 1 hour or longer until firm and easy to slice. No matter how long they are frozen they don't become too hard. Cut into 4 rows by 4 or 5 rows to create 16-20 tiny squares – or just slice whenever you serve them. The base should be firm and cut perfectly. Serve straight from the freezer or they will go soft. Very rich so sit and savour one piece at a time. Keeps frozen for 3 weeks.
Shopping and Preparation Tips*
• Vanilla: use real vanilla (as opposed to faux essence, often labelled as 'vanillin') and one without artificial additives. Good brands available locally and overseas are: Heilala Vanilla and Equagold. These are in most supermarkets and health stores.
• Variations: replace cinnamon with grated orange peel or a pinch of chilli powder or chilli flakes. Or use 1 Tbsp less honey and replace with liqueur such as Amaretto or Frangelico (though this cancels the 'raw' status).