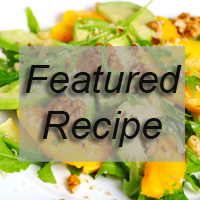 Chocolate Marzipan Slice
(No gluten, dairy; with options for cane sugar)
The uninformed may think of marzipan as that artificially flavoured, white slab insulting the top of fruitcakes. Historically it was probably our first sweet, made of nourishing ground nuts and honey. Like most wholesome baking (and unlike most commercial types), this slice improves with age as the flavours intensify and meld.
Good quality chocolate is high in a type of antioxidant called flavanols, which helps blood vessels to relax and widen with improved blood flow. Researchers assessed almost 20,000 people over 10 years and published their results in the European Heart Journal. They found that those who ate an average of 1½ squares of chocolate (7.5 g) daily had lower blood pressure and a 39% lower risk of heart attack or stroke, than those who averaged less.
However, humans excel in doing an extreme version of a good thing, which then turns it into a bad thing. Chocolate is also high in fat and usually Sugar (see my article on the TIPS page). These are both inflammatory in excess (TIPS: Inflammation) and then will increase cardiovascular risks (see HEALTH STORE for my report The Heart of the Matter). Buy high cocoa mass chocolate (often labelled 62% or more), with no added milk (linked to higher sugar content), and without artificial sweeteners or additives. Buy the best; place two squares on a plate; eat only if seated; then sensually savour. In terms of health benefits and satisfaction, 2 small squares of this slice also qualify.
Base:
1 cup brown rice flour
¾ cup coconut
2 Tbsp cocoa powder
1 tsp gluten-free baking powder
***
½ cup mild cold-pressed oil, such as sunflower*
1 large free range egg
¼ cup honey
Filling:
100 g (scant 1 cup) almonds, finely ground
1 large free range egg
6 Tbsp apricot jam*
¼ cup honey
½ tsp pure almond extract
Topping:
165 g dairy-free dark chocolate*
1 tsp mild cold-pressed oil
¼ cup Milk Option*
Base: combine the flour, coconut, cocoa and baking powder in a medium bowl. Make a well in the centre. In the centre place the oil, egg and honey. Beat the wet ingredients. Next beat the wet ingredients into the dry. Oil an 18 cm x 28 cm (8 x 12 inches) glass baking pan. Add Base mixture and pat in until smooth and even – mixture will be moist. Bake at 180°C (350°F) for 6-8 minutes until soft and just lightly baked. Spread evenly with Filling. Bake 15-20 minutes until the Filling is almost firm. Remove and cool on a wire rack. While slightly warm or cool (not hot), cover with Topping. Allow to cool completely before slicing. This is rich so cut into small squares.
Filling: Combine the egg, honey, jam and almond extract. Stir in ground almonds.
Topping: coarsely chop the chocolate. To melt, place in a small pan or metal bowl. Set this into the top of a steamer (where one saucepan sits on top of another). Place a few centimetres of water in the bottom pan and bring to a simmer (not rolling boil). The steam will then melt the chocolate. Do not let the top pan touch the water, or let the chocolate get too hot. When chocolate gets too hot it will later discolour with patches of white (it's still edible though). As soon as it is melted, remove from the heat. First stir in 1 tsp oil until smooth. Only then stir in the Milk Option. Adding too much liquid all at once can make melted chocolate seize and stiffen.
Variations and Tips*

• Fats: For specific oil recommendations and why, see the TIPS page for my article The Fats of Life.
• Jam: Use sugar-free and artificial sweetener/additive-free jam sweetened with fruit only, such as St Dalfour's (in supermarkets).
• Chocolate: Good quality dairy-free chocolate is available in supermarkets. These do contain a small amount of cane sugar. Cane sugar-free, artificial sweetener/additive-free chocolate is available at health stores (it's expensive). Another cheaper and sweeter (no dairy or cane sugar) option is to use my creamy Chocolate Icing; see RECIPES page for Carrot Cake.
• Milk Options: organic cow or goat; soy, oat or nut milk; or rice milk – mix with 2 tsp coconut cream to give more body.