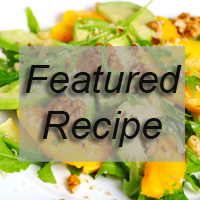 Carrot Cake with Chocolate Icing
(No gluten, dairy or cane sugar; with options for soy)
It is challenge enough to produce moist and fluffy baking that is gluten– and dairy-free, but a chocolate icing without added sugar is a culinary Everest. The cake achieves sweet stimulation courtesy of dried and fresh fruit, a little honey, plus spices and vanilla. Thanks to maturing flavours, it tastes even better the next day. Alternatively, the batter can be poured into paper-lined tins and baked as muffins. The icing is rich and creamily convincing despite some non-traditional ingredients. The trick with any dietary substitution is to achieve equivalent flavour, as well as consistency or structure. One of the hurdles here is to offset the natural bitterness of the cocoa content. This is compensated for with a date puree (pre-soaked into sweet succulence) although few taste testers will recognise its presence. For the creamiest result the dates are best soaked overnight.
Christchurch gastroenterologist Dr Rodney Ford estimates that 1 in 10 New Zealanders are gluten intolerant. Yet even more frequent in my office is to see dairy products on the allergy tests we do. Although for commonplace status the new up and coming allergen and contributor to poor health is cane sugar. This includes all products made from the cane sugar plant: most white and brown sugars (palm sugar and date sugar are exceptions), molasses, golden syrup, icing sugar, and the extensive sweet and savoury commercial foods made with them. Most people with an intolerance to cane sugar additionally have problems regulating glucose or blood sugar. Simply exchanging their lust for white sugar to one for honey for instance, will not suffice as a solution. To discover how – with a few tweakings – you can have your cake and your balanced blood sugar levels too, see the GOOD HEALTH SOLUTIONS' report: You Are Just A Few Steps Away From Peak Vitality.
Recipes like the one below provide a host of glucose regulating factors, and the satisfaction of sweet pleasures without stressful consequences. If like me you love desserts and baking, for more dairy and gluten-free ideas see my new book: Recipes For A Long & Delicious Life.
Carrot Cake:
150 g (rounded ½ cup/½ packet) silken tofu* (or soy-free option as below)
1 small ripe pear, peeled, cored and chopped
1 large free-range egg
60 ml (1/4 cup) mild or nutty cold-pressed oil* (such as peanut, almond, untoasted sesame)
60 ml (1/4 cup) honey
1 tsp natural vanilla extract*
***
2 medium carrots, coarsely grated
1¼ cups rice flour*
*1 cup raisins
1½ tsp cinnamon
1 tsp baking soda
½ tsp nutmeg
In a food processor place the tofu, pear, egg, oil, honey and vanilla. Process until smooth. Add the carrots, flour, raisins, cinnamon, baking soda and nutmeg. Briefly process over very low speed just to mix – or do this by hand. Pour into an oiled deep-sided 23 cm (9″) pan*. Bake at 180°C (350°F) for 40-45 minutes until a toothpick inserted in the centre comes out dry. Cool completely. Serve as is or cover top and sides with icing.
Chocolate Icing:
½ cup chopped, pitted dried dates, well rinsed
125 ml (½ cup) boiling water
***
125 g (½ tub) soy cream cheese* or option as below
3 Tbsp cocoa powder
1½ tsp natural vanilla extract*
½ tsp cinnamon
Place the dates in a small jar. Cover with boiling water. Cover with a lid. Leave at room temperature overnight until completely soft and cool.
In a food processor puree the dates and water until thick and smooth. Add the soy cream cheese, cocoa, vanilla and cinnamon. Puree until smooth. Spread the icing over the top and sides of the cooled cake. Or cover and chill the icing until ready to use.
Variations
• Tofu can be replaced by increasing eggs to 2; increasing oil to 160 ml.
• Soy Cream Cheese can be replaced with tahini or nut butter (such as almond butter; from supermarkets next to peanut butter). Their consistencies vary so start with 1/4 cup and add 1 Tbsp at a time (up to 1/2 cup) until smooth and creamy. If too thick add oil by the teaspoon.
• Replace this icing with the even quicker Chocolate Icing used in Raw Vegan Chocolate Brownies.
Shopping and Preparation Tips*
• Cake pan: for all cakes use a white, ceramic round dish (such as Haven Ceramic Bakeware; inexpensive and available from Farmers and cookware shops). Its thick sides help prevent over-browning, and drying during storage. No need to turn the cake out. Allow to cool in the dish on a rack. Then store and serve from the attractive container. Helps avoid baking in metal (especially aluminium) – or worse – plastic. Easy to clean too.
• Oil: mild, cold pressed oil suitable for baking and cooking is Ceres brand Organic Roasting and Frying Oil (from health stores). It is also second to extra virgin olive oil for affordability. For information on which fats to choose for which purpose and why, see my article on the TIPS page: The Fats of Life.
• Rice flour: for baking use finely ground (can be called 'zentrofan') whole rice. Results will not be the same with coarse, gritty flour; or Asian rice flour (from starch only; looks sticky like cornflour*). Use brown rice flour (finely milled; not gritty). Or mix ½ brown rice flour (for increased nutrients); ½ white rice flour (for increased lightness) as preferred. For sauces 2-3 Tbsp thickens 1 cup liquid.
• Soy Cream Cheese: is available from health food stores and most supermarkets (in the dairy section).
• Tofu: Use firm tofu for most uses such as chopping or grating. It usually comes in a plastic wrapper in the chilled food section of the supermarket. Use the silken tofu for smoothies, miso soup or in many desserts. Silken tofu is very soft like custard and usually comes in a box.

• Vanilla: use real vanilla, often termed extract (as opposed to faux essence, often labelled 'vanillin') and one without artificial additives. Good brands available locally and overseas are: Heilala Vanilla and Equagold. These are in most supermarkets and health stores.